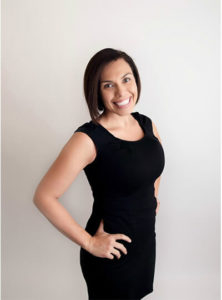 As a Certified Residential Specialist (CRS) I have completed advanced professional training and demonstrated outstanding professional achievement in residential real estate – a designation for which only 3% of realtors can boast. In addition to my accomplishments in real estate, I also have a Bachelor's of Science Degree in Psychology from Northern Arizona University & my 10 years of service in Law enforcement have armed me with the legal expertise you need to navigate safely through the contractual processes involved with selling & buying a home.
My first year as a realtor I out performed similar agents by 1,000%! I have since become a Top Producer, role model, mentor, and trainer/teacher to other agents in the industry. Winner of the 2019 7-Star Award for Excellence & a Featured VIP Realtor of the Nevada Rural Housing Authority, you can count on me to have a strong and relentless work ethic, a respect for people from all backgrounds, & an understanding nature with outstanding problem solving skills.
I will be the protector of your best interests by which you judge all future business relationships, and I will be the realtor you trust to care for your friends and family in the future.
Strengths:
A real estate transaction can be a roller coaster of emotions – I pride myself on being a person whom others feel comfortable confiding in & I will be your rock behind the scenes of the transaction. At the same me, I will present a united front to the opposition and be the strong, barrier of protection you need from those not looking out for your best interest.
Inclusivity…I am highly skilled at piecing together the needs of all parties involved and creating options and results that meet with everyone's approval.
Foresight – The ability to work through day-to-day challenges for the longer-term, end goal and use my education and experience to determine the most probable outcomes of a scenario so you can make educated decisions that benefit your needs the most.
I Love…
Halloween!!! A girl with a flare for scare, I absolutely love haunted houses, true mysteries, watching scary movies, and exploring the wonders of the world. In 2018 I spent October in Salem, Massachusetts and one day I will be brave enough to sail through the Bermuda Triangle!
Being a mother!!! I have a 3 year old doll named Gemma Sophia who is my reason for being. She is my biggest accomplishment in life and she makes me a beer person with each passing day; she teaches me patience, perspective, and understanding, all-the-while reminding me of the good still left in this world.
Dessert. Chocolate, cake, pies, fudge – I can't bake a thing but you will never see me leave a kitchen empty-handed or turn away a girl scout!